Memorial & monumental masonry services for Somerset cemeteries
MMS Memorials offer a wide range of tailored memorial and stone masonry services for all of the cemeteries throughout the Somerset Council, both city council and private. Our experienced stonemasons and monumental masons provide new headstones, gravestones, plaques, cremation urns, and monuments for placement in your chosen cemetery. We also carry out stone repair and restoration work in Somerset to help restore your family memorials such as headstone restorations, repairs to inscriptions, as well as assisting with family grave reuse projects.
For top quality, expertly handcrafted stone and bronze memorial products and services in Somerset contact the caring team at MMS Memorials.
Somerset Council cemeteries we service
MMS Memorials team can liaise with the cemetery management to organise the required paperwork and the logistics of the placement and installation of the memorial. Our expert monumental masons will also take care of the design and creation of your chosen memorial, as well as the complete installation arrangements. Our team have been servicing cemeteries in Brisbane and Somerset for over 30 years, which means we understand the design requirements and restrictions specific to every graveyard in the area.
We provide memorials to all Somerset cemeteries including:
Memorial & monumental services
Our monumental masons offer a wide selection of new memorial options as well as updating old monuments.
Inscription servies
We can add additional inscriptions to existing headstones, gravestone, or stone plaques, matching the style and design when adding to a family grave, double grave, or reusing a grave.
The experienced craftsmen ensure the inscription additions are added with care and accuracy to protect the original wording and features, as well as ensure the longevity of the stone memorial. We can add or update inscriptions in any language.
Our services also extend across:
War memorials
Cremation urns and urn vases for graves
All burial traditions and beliefs
We have a wealth of experience working with a wide range of burial traditions from cultures, belief systems, and traditions across the world. Our team will customise the style, design, placement, and traditions to meet your family's requirements.
MMS Memorials can create the perfect stone memorial, either as a stand-alone new gravesite or an addition to an existing family plot, to remember your loved one.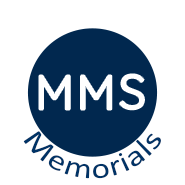 MMS Memorials your local Somerset cemetery stonemasons
Let our experienced, understanding stonemason team take care of your Somerset cemetery memorial requirements.