Brookfield Cemetery
Brookfield Historical Cemetery and Memorial Gardens, in Brisbane's leafy inner west suburb of Brookfield, features 4 acres of monumental and lawn gravesites as well as memorial gardens and walls set amongst majestic towering gum trees. Spaces are available in each section of the cemetery.
Memorial Enquiry
Burials at Brookfield Cemetery
Burial options at Brookfield cemetery include lawn beam and monumental options.
Lawn beam burials feature a plaque, usually bronze, mounted on a granite or cement base, which is placed on a common beam of concrete.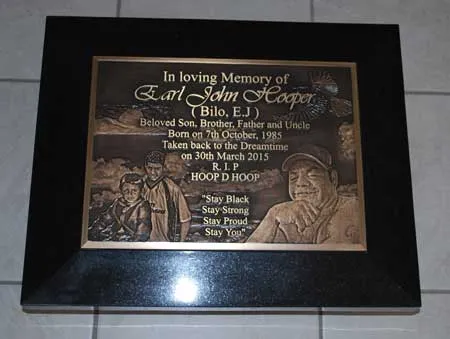 Monumental burials are a more traditional style of burial site with a headstone or full gravestone (headstone and base as pictured below).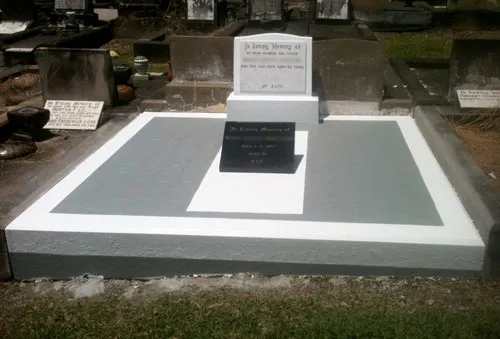 Each burial site can accommodate two burials as well as cremation ashes. Options are available to use an existing family grave that still has space or the last burial was more than 30 years ago. Use is limited to direct descendants and family members of the burial right holder.
Memorial gardens for cremation ashes
Cremation ashes can be placed in the peaceful memorial garden or the memorial wall, usually accompanied by a small bronze plaque.
MMS Memorials services in Brookfield Cemetery
MMS Memorials offer a range of services at Brookfield historical cemetery.
Contact our caring team for all your memorial requirements on 07 3265 5433 or complete our online quote request form today.
Prices for burials and cremations
Prices for grave plots, burials, interment, plaques, and memorials depend on your requirements. Our friendly team can help with a quote.
Opening hours
The Brookfield Cemetery is open from 6 am to 6 pm every day and is managed from the Toowong cemetery office. The cemetery office can be contacted via council on 07 3403 8888.
More information can be found on the Brisbane City Council website - Brookfield Cemetery
Local Cemeteries in Brookfield Cemetery
MMS Memorials
Hear From Our Customers
My brother and I are delighted with the results of Mum and Dad's grave and restoration of our family plot – it looks great, and and we are happy for you to use the before and after photos on your website.
I would just like to say that my dealings with you and MMS Memorials have been...