Memorials. headstones & plaques for Caboolture Cemetery
The Caboolture and Districts Lawn Cemetery located on Tallowwood Drive in Deception Bay is a graceful open lawn space bordered by lush eucalypt forests. The cemetery features both lawn and lawn beam burials, as well as a columbarium wall for ashes.
A relatively new burial ground, the facility was established in 1988 and is well maintained with upgrades planned to allow for flower placement at gravesites.
Lawn and lawn beam burials
This style of burial incorporates a bronze plaque, sometimes set on a granite or concrete base, placed on a common beam of concrete. The beam can be utilised for the placement of memorial flowers.
New graves can usually be dug to accommodate three burials.
Cremation ashes
Cremation ashes can be placed in the columbarium wall garden or in gravesites accompanied by a bronze plaque.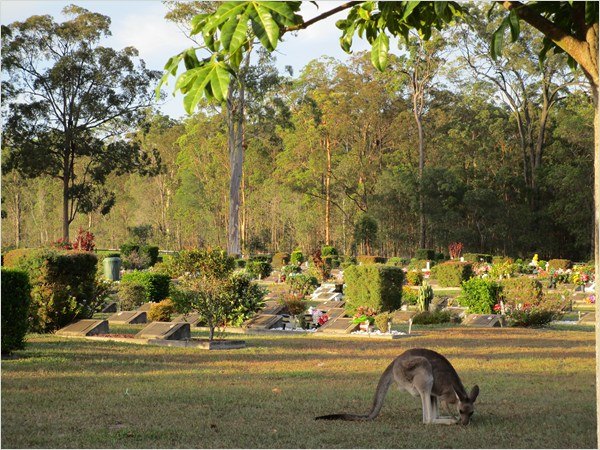 Opening times
The Caboolture Tallowwood cemetery is open from 6 am to 6 pm each day.
Contact Caboolture and Districts Lawn Cemetery
The cemetery is managed and maintained by Moreton Bay Regional Council. Contact the council on 07 3205 0555.