Headstones, gravestones & memorials for Toowong Cemetery
Stately Toowong Cemetery is one of the oldest in Brisbane. Established in 1875 the sprawling cemetery located at the base of leafy Mt Coot-tha is the resting place for a diverse range of Brisbane's former residents. A stroll through the grounds will take you past the memorials of colonists, return services personnel, police, dignitaries, mayors, and artists.
New monumental burials, as well as walls for ashes, are still available in this beautiful, historic cemetery in Brisbane.
Monumental burials at Toowong Cemetery - headstones and gravestones
Toowong cemetery has space for new headstone and/or gravestone style burials as well as burials in existing graves for immediate family members and descendants, or those related to the burial rights holder.
Gravestones and headstones can be crafted by our monumental masonry team from a range of granite, marble, or sandstone options.
More information on our natural stone selection can be found here - Natural Stone Options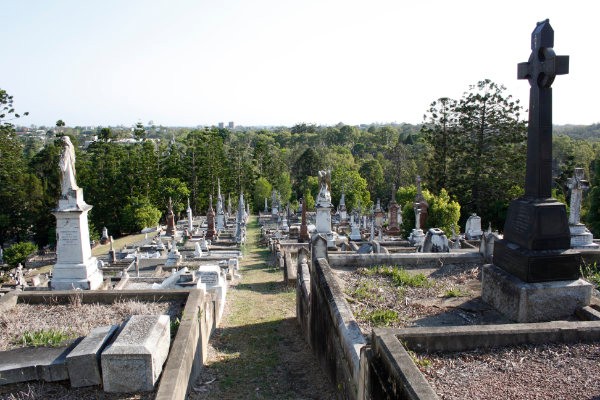 Walls for ashes
The cemetery's ashes wall, which is located behind the Cemetery Museum, has space for cremation ashes. Ashes can also be placed in gravesites.
Pricing for burials and ashes interment
Prices for grave plots, burials, interment, plaques, and memorials depend on your requirements. Our friendly team can help with a quote.
Toowong Cemetery opening hours
This engaging old cemetery is open for visitors from 6 am to 6 pm Monday to Sunday, with the office open from 9 am to 1 pm each day. The office, like most council services, is closed most public holidays.
The cemetery can be contacted via the Brisbane City Council on 07 3403 8888.
A group called the Friends of Toowong Cemetery has lots of information on historic burials and the cemetery's history.
Expert monumental masonry help
Contact our caring team for all your memorial requirements on 07 3265 5433 or complete our online quote request form today.