Since 1880 the beautiful Southport General Cemetery has been the final resting place for residents of the Gold Coast. Located on Queen Street, Southport the cemetery boasts lush green surrounds and well-kept gardens.
The facility has sites available for burials and ashes placement options in the Ashes Rose Garden which has single, double and family spaces. Monumental burial areas include:
General
Infant
Jewish
Islamic
Orthodox
Vault
Memorial Enquiry
Monumental burial styles in Southport General Cemetery include headstones, gravestones, and vaults.
Memorial services offered at Southport General Cemetery
MMS Memorials monumental masonry team offer a range of services in the Southport General Cemetery including:
Contact our experienced, understanding stone masonry team for all your memorial requirements in Southport Lawn Cemetery on 07 3265 5433 or complete a quote request form today.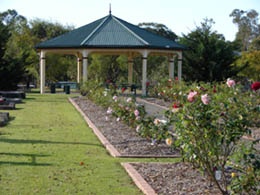 Southport General Cemetery details
Southport General Cemetery is open from 6.30 am to 6.30 pm every day for visitors and memorial services.
The facility is managed by the Cemeteries Administration team at the City of Gold Coast council and can be contacted during office hours on 07 5581 6640. More information can be found here - goldcoast.qld.gov.au