Memorials, headstones & plaques St Matthews Cemetery Mitchelton
MMS Memorials offers a range of beautiful memorials, headstones and plaques to commemorate the life of your loved one. Our experienced monumental masons can help you choose the perfect tribute and create a lasting memorial that will stand the test of time in St Matthews Cemetery in Mitchelton, Brisbane.
Please contact our caring memorials team if you'd like to learn more about our cemetery memorials, headstones, and plaques, or if you need assistance selecting the ideal memorial for your loved one.
Custom memorials designed & crafted by expert stonemasons
When a loved one passes away, it can be difficult to know how to commemorate their life. A memorial provides a permanent and lasting way to remember and honour them. It is a physical reminder of the person's life and shared memories, and can be a great comfort to family and friends. A well-designed memorial can be a beautiful tribute to a loved one and can be a source of comfort and strength in difficult times. It is a place where people can come to remember and pay their respects and can provide closure for those who are grieving.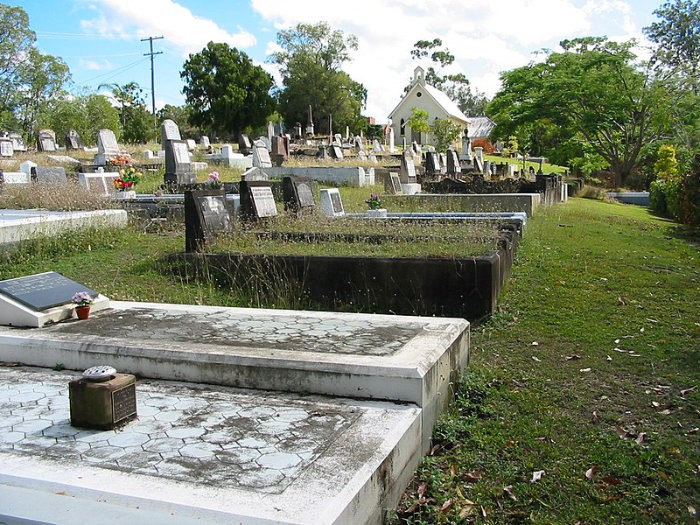 If you are looking for a way to honour your loved one, contact MMS Memorials today to discuss your memorial requirements. We have over 45 years of experience creating beautiful, personalised memorials for placement in the St Matthews Cemetery.
Our expert monumental masons provide a range of memorial services including:
Stone Memorial
Lawn Cemeteries
Contact St Matthews Cemetery Mitchelton, Brisbane
The St Matthew's Anglican Parish oversees the Memorial Garden and the Trustees of St Matthew's manages and maintains the St Matthews Cemetery. For more information about in this cemetery contact the Parish Office at 07 3851 0526.