Redcliffe Cemetery
Stately Redcliffe Cemetery, located in the heart of Kippa Ring, dates back to 1874 with many local pioneers buried within the grounds.
A range of burial options is available at the cemetery including both lawn and monumental (gravestone and headstone style) burials, as well as a Columbarium wall and memorial gardens for ashes.
Returned services personnel burials
Dedicated columbarium wall and memorial garden areas within the cemetery grounds are set aside for the ashes of returned services personnel.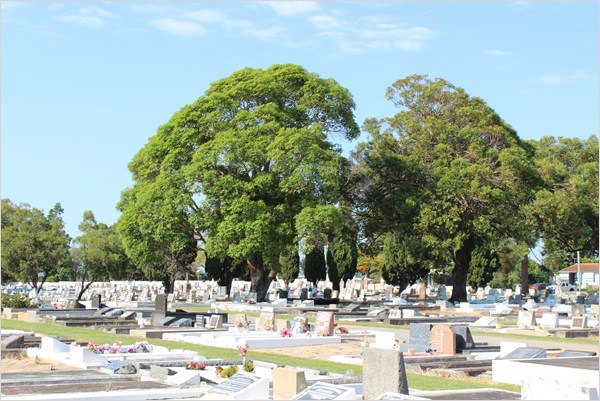 Contact information
The Redcliffe Cemetery office is not always attended. Contact the Moreton Bay Council on 07 3205 0555 for burial information.
The cemetery is open from 6 am to 6 pm each day.
Monumental services in Redcliffe Cemetery
MMS Memorials offers a range of monumental masonry services at the cemetery including top-quality custom headstones, gravestones, bronze plaques, ceramic photos, cremation urns, monuments and more.
Our skilled stonemasons can create the perfect memorial for your loved one, contact our team on 07 3265 5433 or complete our quote request form today.