Remember your loved with a custom plaque
Memorial plaques are a great way to remember a loved one. MMS memorials range of wall plaques, garden plaques, grave plaques and cemetery plaques can all be customised to your exact requirements.
Our memorial specialists can provide all your memorial plaque needs including wall, pet, grave, garden, funeral, commemorative, and military.
For quality Memorial, Monument and Headstones Brisbane.
Stone memorial plaque
MMS Memorials use a wide range of natural stone products including bronze, glass, or natural stone options such as granite, marble and sandstone. The use of natural stone will ensure that your products are truly beautiful and unique. Our stonemasons only use the very best materials and ensure that your memorial plaques are skillfully handcrafted to your specifications.
Our team can produce plaques for all occasions and applications:
Memorial plaques
Wall plaques
Pet memorial plaques - dog, cat, horse, bird, etc
House plaques
Cemetery plaques
Garden plaques
Commemorative plaques
Miltary plaques
and more.
Take a look at some of our stone plaque designs - Memorial Plaque Designs
Complete custom cemetery plaques
Most cemetery plaques are made from cast bronze. These plaques can be made into a variety of different shapes and sizes and can also include photographs of your loved ones or even your religious symbols. Bronze plaques show a great deal of dignity and respect to your loved ones.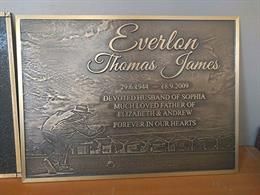 Quality engraved plaques
When custom designing your garden plaque or wall plaque we have a range of styles available from love hearts shapes to gilded inscriptions depending on your budget and design requirements.
When you choose to purchase a quality stone plaque from MMS Memorials you can be sure you are buying a premium product that will be a cherished memorial for family and friends.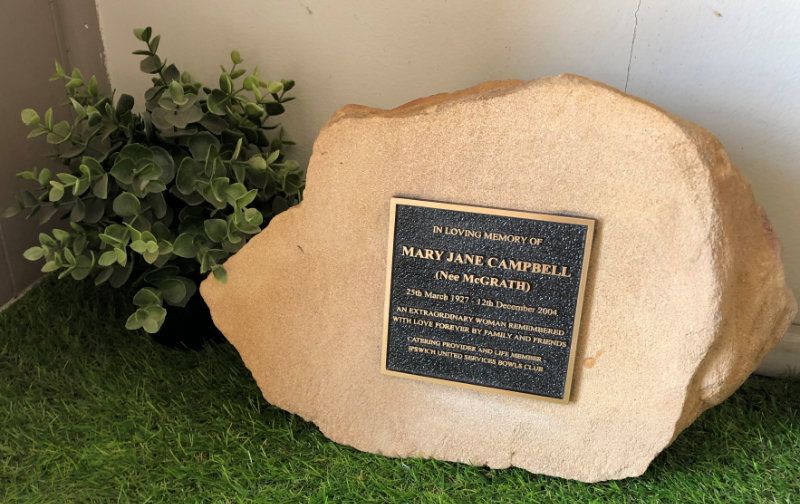 Commemorative plaques Brisbane
Our range of plaques for graves and memorials can be modern or traditional design. MMS Memorials can also include a range of lettering styles for inscriptions as well as imagery. Give our team a call on 07 3265 5433 or complete our Quote Request form.
Create a long lasting memory with a natural stone memorial plaque lovingly crafted by our Brisbane stonemasons.