Southport Lawn Cemetery
Southport Lawn Cemetery covers 4.8 hectares of rolling scenery in the central Gold Coast. The facility offers burials in lawn and lawn beam sections, as well as ashes placement in Columbarium walls, ashes memorial garden, and cremation ashes scattering garden. Ashes can also be placed in graves.
The relatively new cemetery has been the final resting place for Gold Coast residents for nearly 50 years.
Each memorial is expertly handcrafted by highly skilled stonemasons.
Memorial services
MMS Memorials monumental masonry team offer a range of services in the Southport Lawn Cemetery including:
Contact our experienced, understanding stone masonry team today for all your memorial requirements in Southport Lawn Cemetery.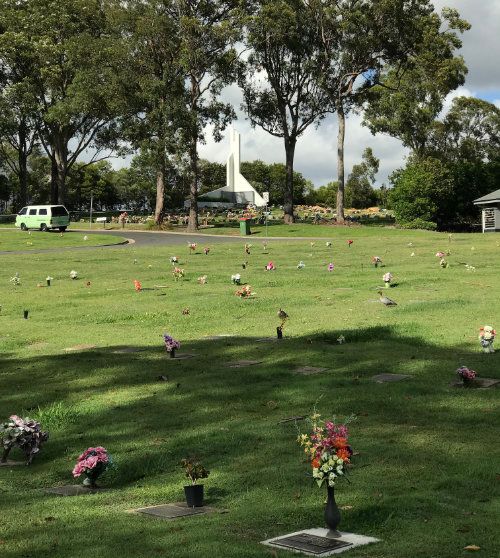 Southport Lawn Cemetery details
Southport Lawn Cemetery is managed by the City of Gold Coast for enquiries contact the council cemetery team on 07 5581 6640. The facility is open 6.30 am to 6.30 pm for visitors.
Local Cemeteries in Southport Lawn Cemetery
MMS Memorials
Hear From Our Customers
On behalf of my family, I wish to thank you for the care and attention you showed throughout this remarkable creation.
The headstone you sourced is superb and beyond all expectations. The inscription is flawless, and the grave construction superior.
Thank you so much for helping ...