Memorials, headstones & plaques for Caboolture 'King Street' Cemetery
MMS Memorials experienced monumental masons provide a wide variety of cemetery memorials for placement in Caboolture Cemetery. We understand that losing a loved one is a difficult time, and we strive to ease the burden by providing beautiful, high-quality headstone and gravestone restorations and additions, and memorial plaques for ashes placements that will honour your loved one for years to come.
Our team will work with you to choose the perfect memorial for your loved one, and we will take care of all the details involved in placing the memorial in Caboolture King Street Cemetery. Contact us today to get started on creating a lasting tribute to your loved one.
Burial options in Caboolture Cemetery
Caboolture Cemetery offers the reopening of existing graves for burials or ashes and ashes placements in the columbarium wall. The cemetery has no availability for new monumental grave sites.
Our expert monumental masons provide a range of memorial services including: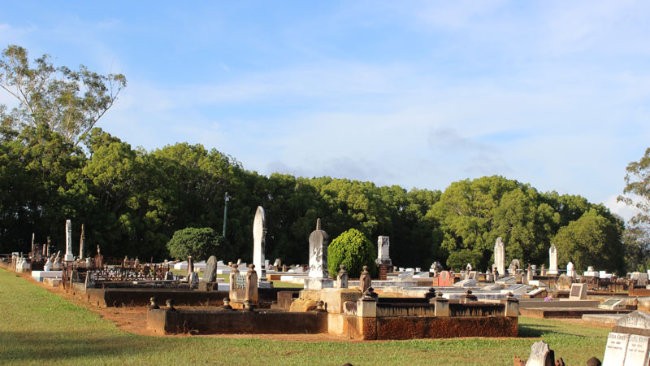 Custom memorials designed & crafted by expert stonemasons
When a loved one passes away, it can be difficult to know how to commemorate their life. A memorial provides a permanent and lasting way to remember and honour them. It is a physical reminder of the person's life and shared memories, and can be a great comfort to family and friends. A well-designed memorial can be a beautiful tribute to a loved one and can be a source of comfort and strength in difficult times. It is a place where people can come to remember and pay their respects and can provide closure for those who are grieving.
If you are looking for a way to honour your loved one, contact MMS Memorials today to discuss your memorial requirements. We have over 45 years of experience creating beautiful, personalised memorials for placement in Caboolture Cemetery.
Caboolture Cemetery opening hours
The cemetery is open from 6 am to 6 pm every day.
Contact Caboolture King Street Cemetery
Caboolture Cemetery is owned, managed and maintained by the Moreton Bay Regional Council. For more information about burial options contact the council at (07) 3505 0555.