Marble vs Granite Headstone - Which is Better
Headstones are a tribute to our loved ones who left us too soon. When it comes to choosing the right stone, there are various options available in the market. The most popular headstones are made from marble or granite. But which one is better and will be able to stand the test of time?
Overview of granite and marble
Granite - It is a type of igneous rock consisting of quartz, feldspar, mica and other trace minerals. It forms from the slow cooling of magma present in the earth's crust.
Marble - It is a type of metamorphic rock consisting of dolomite or calcite. It forms from the transformation of other rocks under high pressure and temperature. As a result, marble is available in different colours and beautiful patterns.
Both granite and marble are mined from quarries. The blocks of rocks are transported to industrial facilities where they are cut into slabs and transported across the world. The stone fabricators then transform the slabs into the desired shape.
How to identify granite and marble?
Marble
Marble has colourful swirls in the pattern of the stone. It is also soft and can scratch easily with a sharp object.
Granite
Granite is durable, tough, and can withstand extreme climatic conditions. Granite's strength and durability make it an excellent choice for headstones. It cannot be scratched with a sharp object.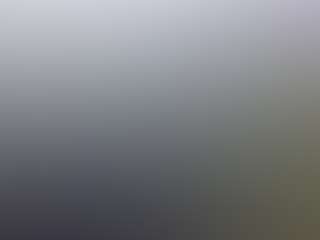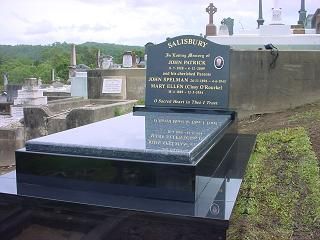 Stone colours
Marble is available in a range of colours - white, beige, grey, black, brown, green, yellow, and blue. Its unique veiled surface and the wide selection of colours make marble a popular choice for headstones. If you want the gravestone in white colour, consider marble.
Granite is available in colours like black, grey, red, pink, brown, green and blue. It can be engraved with contrasting colours making it easy to read. Granites can be etched with laser and you can have anything etched on the headstone without worrying about the lettering getting damaged due to weather.
LOOKING FOR A MARBLE OR GRANITE HEADSTONE?
Book an experienced memorials specialist here
Pros and cons of marble and granite headstones
Marble
Pros
It has been a popular choice for monuments for centuries. The Taj Mahal, the white marble mausoleum, is one of the timeless marble treasures that the world has seen.
Easy to cut and polish.
Cons
The lettering can lose its details over the years and become illegible.
Prone to chips, cracks and discolouration due to weather and pollution.
Granite
Pros
It is nearly indestructible and can withstand harsh weather conditions and pollution for extended periods of time.
Granite headstones are commonly used as headstones and have withstood many, many years in variable conditions.
Cons
Granite can get damaged by acid rain
So what should you choose - granite or marble?
All stone can get weathered due to chemicals and physical processes. Marble can get weathered easily and develop cracks especially if the headstone is located outdoors in an open area. The wind and rain can also make the lettering illegible. In contrast, granite can withstand rain and wind with little effect to the monument. Granite headstones will look beautiful but the lettering will also remain legible so you can continue to honour your loved one's memory for generations.
Choosing a headstone is a deeply personal choice. If you are looking for a white structure that stands out from the rest, marble is the ideal choice. And if you want the headstone to have intricate engravings and want it to last forever, granite is suitable.
A headstone is a tribute to your loved ones and it is important to choose a material that will stand the test of the time while meeting the requirements of your family. Choosing granite will ensure the memory of your loved one lasts for a very long time.
If you are unsure of the best stone product to use on your Brisbane memorial, speak to the team at MMS Memorials for expert knowledge and recommendations.
OR
Search By Service
Search our information section by a specific service. Simply click the tile below.