What is a monumental mason?
A monumental mason (sometimes referred to as a memorial mason) is a stonemason who specialises in creating, installing and the restoration of stone memorials such as headstones, stone plaques, and monuments.
Due to the relatively small working area, monumental masons need to provide a very high level of attention to detail. They also must be skilled in crafting a huge variety of stone lettering styles and images which often appear on memorials.
The placement and installation of the stone monument, often a headstone or full gravestone (headstone & base), is carried out by the monumental masonry team as well. They'll transport the headstone to your chosen cemetery and prepare the ground where the memorial will be placed to prevent ground movement from damaging the stone in the future. The team then carefully position the stone, securing it and carrying out any finishing touches.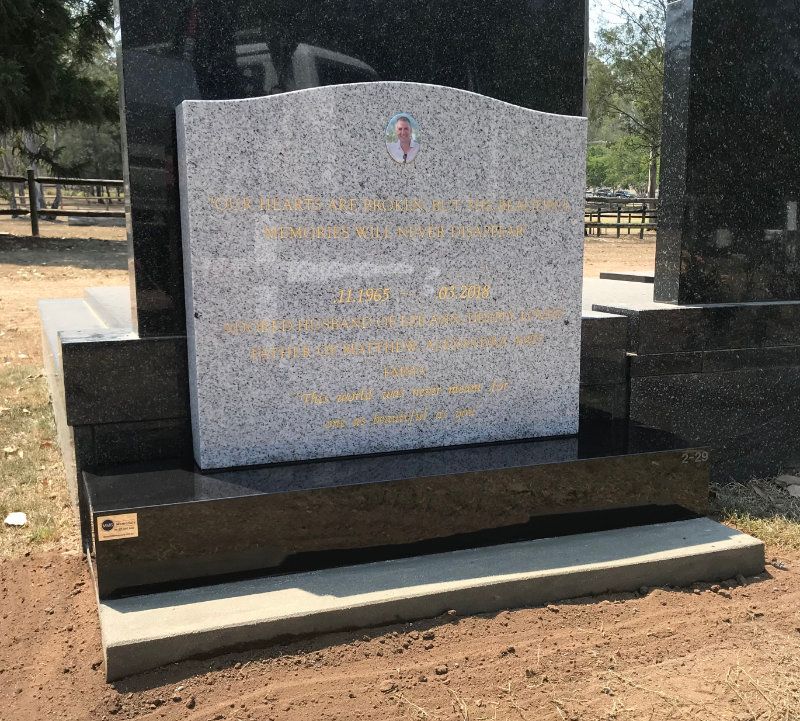 How can our memorial masons help you?
Our memorial masons and the MMS service team are on hand every step of the way to help you and your family through the memorial creation process. We understand that this is a very difficult time and ensure you are aware of all the options available to your family and provide you with the time you need to choose the memorial that is right for your loved one.
We use a range of high quality natural stone including granite, marble, travertine, and sandstone to ensure a premium result to the stone memorial.
Our monumental masonry work can be seen in most of the cemeteries across Brisbane and South East Queensland. More information on the cemeteries our monumental masons service around Brisbane, Gold Coast, Moreton Bay, Sunshine Coast, and Ipswich regions can be found here - Cemeteries We Service.
Monumental masonry services we offer
Our monumental stonemasons offer a wide range of stone services including:
Stone memorial restoration & repairs
If the stone or memorial you are looking for is not listed here contact our service team today, we are sure to be able to help.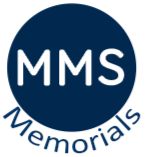 Your Brisbane specialist in monumental masonry
For the very best monumental masonry services in Brisbane and South East Queensland contact our MMS Memorials at 07 3265 5433 or complete our online memorial enquiry form today.
We recognise the need to offer high-quality stone masonry services to everyone throughout Brisbane, whether it be for a personal or commercial project, which is why we take the greatest pride in what we do. Get in contact today.