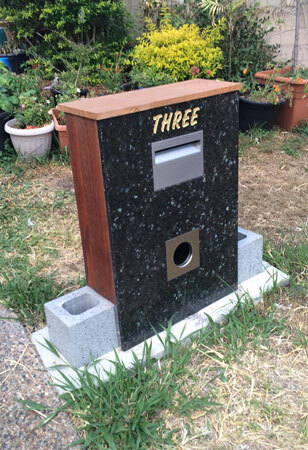 Stylish letterbox created from stone offcuts
Looking for a way to personalise your front yard without spending a fortune on landscaping? Why not create a one of a kind, original letterbox from a beautiful stone off cut. One of our directors, Cliff, did exactly that for his home.
Stone letterbox
Cliff used a remnant of 'Emerald Pearl' granite to create his letterbox which was then inscribed with gold leaf lettering. We have included the before and after pictures to show how much of a difference you can make with such a small project.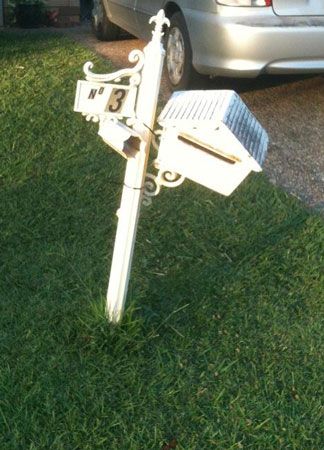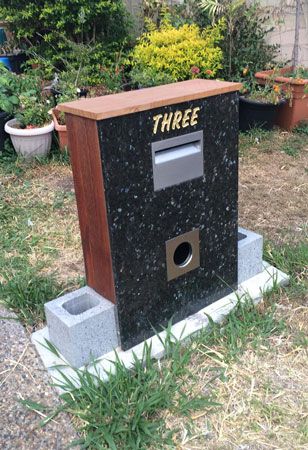 Stone remnants
Our stone offcuts, or remnants, are quality pieces of stone in a huge variety of colours, shapes, sizes and stone types. Some pieces are cut and polished, others are in rough stone ready to be transformed into anything you would like to create. Tiles, slabs, blocks, vanity tops, the range is constantly changing.
Did you find this post about natural stone informative? You may also like: