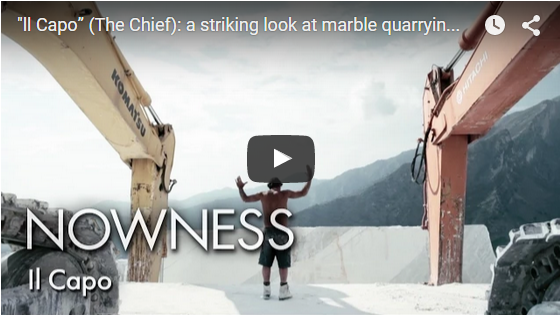 The beauty of marble - where it all starts
This amazing video of the cutting of Carrara marble is nothing short of spectacular. If you have ever wondered what marble looks like before it gets skillfully crafted into a benchtop, dining table or monument, this is a must watch.
The amazing marble quarrying process
Shot in the marble quarry, this video shows the care and skill taken to source the beautiful, milky white marble from the Italian mountainside.
Il Capo (The Head or The Chief) presents the exacting technique and artistry of the head quarryman as he precisely guides his team in the most delicate stone extraction process you would have ever thought possible. From the minute movements of the synchronised excavators to the soft as feathers landing as the marble blocks are removed, this is expertise developed over many, many years.
Natural Marble
Using natural marble in your home or business means you get the opportunity to enjoy this stunning natural product every day.
For more on natural marble or to enquire about using marble for your project speak to our friendly, experienced team on 07 3265 5433 or complete our quote request form today.
Did you find this post about marble informative? You may also like: