A Funeral Planning Guide
After a loved one passes away, the process can be a little tricky to understand, as well as emotional. To assist you, we have collated together a range of questions that need to be answered to plan a funeral. And, if you would like some assistance, give our memorial team a call at 07 3265 5433.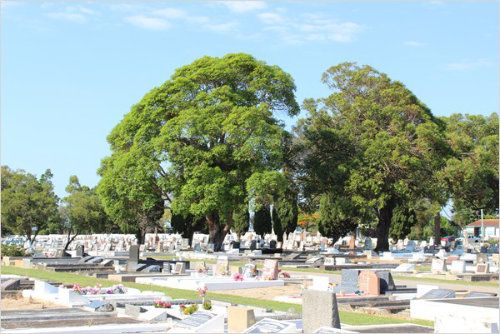 Funeral Planning
The questions listed on this page can be used for both a prepaid funeral and a funeral that has not been pre-arranged, and there are 3 major groups of questions and considerations when planning a funeral:
Basic questions.
Funeral service planning questions.
Holding the funeral service.
LOOKING FOR EXPERT HELP TO CREATE A MEMORIAL OR HEADSTONE?
Book an experienced memorials specialist here
Basic questions
Would your loved one be buried or cremated?
Will the funeral service be of a particular religion?
Has a burial plot already been purchased? If so, where? If not, is there a preferred cemetery or crematorium that your loved one has suggested?
Is there a specific location where the funeral service is to take place? E.g. private property, graveside, public place (e.g. beach), cemetery, place of worship.
What is to happen with the remains?
Are they to be buried in a grave, crypt or on private property?
If cremated, are they to be kept somewhere (e.g. family home, wall niche) or be scattered?
What is the budget for the funeral?
Once you have chosen a cemetery or crematorium, ensure you contact them and find out if there are any limitations or requirements you should be made aware of before further funeral planning.
Funeral service planning questions
Funeral service planning can be broken down into two categories - structure and personalisation of the funeral service:
Structure of the funeral service
Is a viewing, visitation or wake to occur?
What type of funeral service is to occur?
Single service: Occurs in one place - e.g. church or chapel - and does not involve moving to a cemetery or crematorium.
Dual service: Occurs in two locations - commences at one place (e.g. church/chapel) and involves moving to a second location (e.g. cemetery or crematorium).
Graveside service: The whole service takes place at the graveside.
No service, no attendance: Also called direct committal, and does not involve any service or attendance.
Memorial service: Occurs after the body has been buried or cremated.
Is a reception or gathering after the funeral or memorial service to occur?
Personalisation of the funeral service
Who is to officiate the funeral? E.g. Minister, priest, funeral director, celebrant.
Who is to deliver a eulogy?
Who will be the pallbearers?
Are poems, prayers or readings to be delivered at the service? If so, which ones and who will deliver them?
Are any songs or hymns to be sung? If so, which ones? And is a particular person going to sing?
What music, if any, is to be played at the service?
How many people are you expecting to attend?
Will you be inviting people specifically, or placing a notice?
Are there groups/organisations/clubs that you would like to notify of the funeral and invite the members?
Holding the funeral service
There is a range of essential items that are needed for a funeral service:
Coffin or cremation urn.
Gravemarker.
Gravestone, memorial and inscription. Speak to a memorial specialist such as MMS Memorials for assistance in this regard.
A few other considerations that you may have include:
Funeral flowers.
Transportation for the family to and from the service.
Thankyou cards.
Photos to be displayed at the service.
Any videos that are to be played at the service.
Newspaper notices.
Catering.
Memorial book.
Choosing a Funeral Director
Once all the questions from the above 3 categories have been answered properly, it is time for a funeral director to be chosen. Your loved one may have suggested a funeral director already or you may have to choose one - ensure you complete your own research if one has not already been chosen, to ensure the funeral is completed as hoped.
If you would like some further assistance, read What to do when someone dies.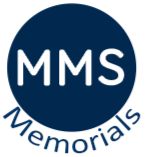 If you would like some further assistance, or you are in need of some memorial services, give MMS Memorials a call at 07 3265 5433 and we can discuss your needs.
Resources:
Gathered Here (Funeral Planning Checklist): https://www.gatheredhere.com.au/funeral-planning-checklist-australia