Types of Memorial Accessories
There are many monument accessories that are often added both during and after a memorial including crucifixes and other religious motifs, vases & flowers, lamps and solar lights, statues, urns and many more. Here you can find a list of the most common memorial accessories available and a description of each.
Candle boxes
Granite candle boxes, lamps, books & vases are by far the most popular accessories for any monument. candle boxes, lamps, books & vases are available in a range of sizes and finishes and can be made from any granite in our range.
lamps
Usually available in both bronze and granite options, lamps are a memorable option for outdoor ceremonies due to the fact they are often waterproof and protect the candle from being blown out by the wind. Available in a variety of different sizes and finishes. lamps are a popular choice for all kinds of ceremonials.
Cremation Urns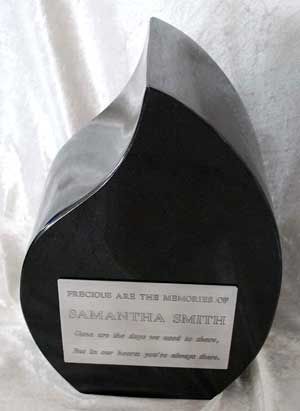 MMS Memorials range of cremation urns is produced to the highest quality by our local stonemasons right here in our Brisbane factory. The use of natural stone materials such as marble and granite to create your custom urn means that each memorial piece is unique. The beauty of the natural stone and skilled craftsmanship will ensure that your ashes urn provides your family with a beautiful reminder of your loved one for many years to come.
Vases
Available in a vast assortment of sizes and shapes. Vases can be free standing or mounted depending on their use. Each vase showcases the exquisite beauty of the natural stone and is a perfect addition to any memorial. All of our stone vases are hand-crafted individually so that each urn or vase is unique. We have a large range of stone samples at our factory enabling hand selection of the stone for your urn or vase in person.
LOOKING FOR MEMORIAL ACCESSORIES?
Book an experienced memorials specialist here
Ceramic photos and frames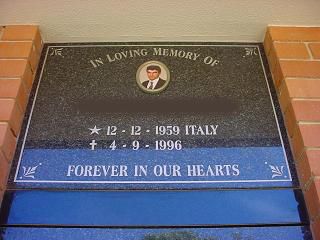 Placing a ceramic photo on the headstone or memorial for your loved one adds a personal touch and creates a place of reflection for friends and relatives. Preserving the memory of a loved one through the use of images and pictures is a lovely tradition which has been around for hundreds of years and is as much alive today as it was many centuries ago.
Crucifixes & crosses
Religious motifs such as crucifixes and crosses can be a nice addition to a monument or ceremony and are available in a variety of different sizes and materials suitable for all schools of faith.
Statues
Statues are often used as a functional structure for memorials in people's home or garden and can help people find comfort. They can also be used as garden sculptures and are often used as a community tribute ranging in size from small to full-size traditional offerings.
Flowers
Memorial Flowers can offer a moving tribute with arrangements held together by an assortment of bronze or graphite vases. Traditionally the lily is the flower most commonly associated with funeral services as they symbolise the innocence that has been restored to the soul. The white lily expresses majesty and purity, where as white stargazer lilies specifically symbolize sympathy.
Ref -
https://www.teleflora.com/funeral-sympathy-collection/funeral-flowers-meaning
OR
Search By Service
Search our information section by a specific service. Simply click the tile below.